everyday things,  names, YouTube: I have Morton's toes! Everyday Things You Never Knew Had Names – YouTube.
Pope selection process,  NYTimes.com: Getting to know you …
VATICAN CITY — Despite intense anticipation, the cardinals of the Roman Catholic Church marched toward the papal election at a deliberate pace on Tuesday, making clear they would not be rushed as they formulate their views on who should be the next man to lead the world's more than one billion Catholics.

Catholic Cardinals arrived at the Vatican, Tuesday, for a second day of meetings with cardinals to organize the election process to select a new Pope.

After two formal meetings on Monday and Tuesday morning, the cardinals decided to forgo an afternoon session Tuesday to allow more time for private talk and research. They said they would keep the same measured pace on Wednesday.

"The cardinals wanted time to organize themselves according to their rhythm of reflection and the need for information," the Rev. Federico Lombardi, the Vatican spokesman, told reporters. "They can use the time they think best."

The unstructured time, Vatican experts said, may in fact be the cardinals' most productive. Two-thirds of the cardinal electors do not live in Rome or come from far-flung dioceses and generally need more time to get to know one another and the potential contenders for the papacy.

via Cardinals Move Toward Selection of New Pope – NYTimes.com.
Dick Cheney, Condoleezza Rice, Maureen Dowd, NYTimes.com I think Dick Cheney was one of W's failures.
"Condi was on the wrong side of all those issues," Cheney rumbled to Cutler.

Cheney still hearts waterboarding. "Are you going to trade the lives of a number of people because you want to preserve your honor?" he asked, his voice dripping with contempt.

"I don't lie awake at night thinking, gee, what are they going to say about me?" he sums up.

They're going to say you were a misguided powermonger who, in a paranoid spasm, led this nation into an unthinkable calamity. Sleep on that.
Espresso Martini, Atlanta:  I had my first espresso martini in Atlanta in December .. it was and espresso martini black ( so no creme de cacao) … it was very good. 🙂 So is this an Atlanta thing?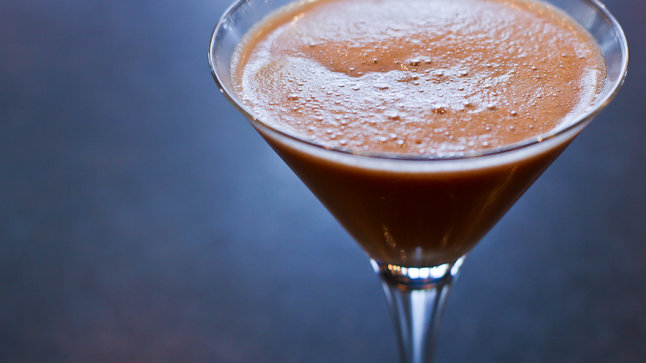 And this sweet Illy Espresso Martini with vodka, Kahlua, espresso, and creme de cacao.

via Le Meridien Atlanta Perimeter – Travel – Thrillist Atlanta.