People's Food Truck, donut chicken sandwich, Thrillist Atlanta, over the top, charities:  They've gone too far!  And they  say you will save the world.  And which is more gross, this donut chicken sandwich or this 6.4.13 … Dunkin Donuts Donut Bacon Sandwich?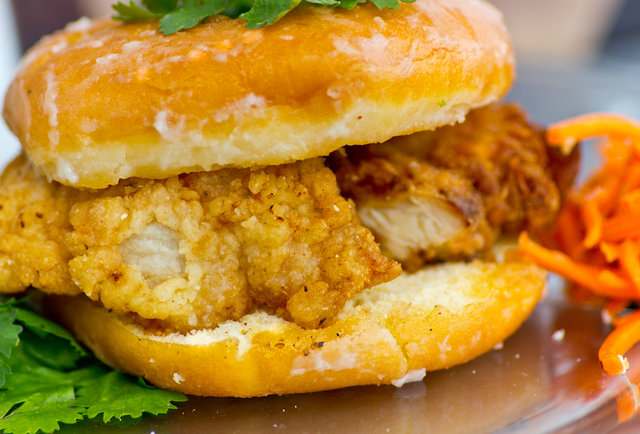 If you've ever wondered what the best thing you can do to help local families in need is… it's eat a piece of fried chicken sandwiched between two grilled donuts! Seriously. The super-chef behind King + Duke, The Optimist, et al. has teamed up with City of Refuge to raise money for charity by selling these delicious monstrosities (and other eats) from the back of a mobile food operation called People's Food Truck.
via People's Food Truck: If you eat this donut chicken sandwich, you will save the world – Thrillist Atlanta.